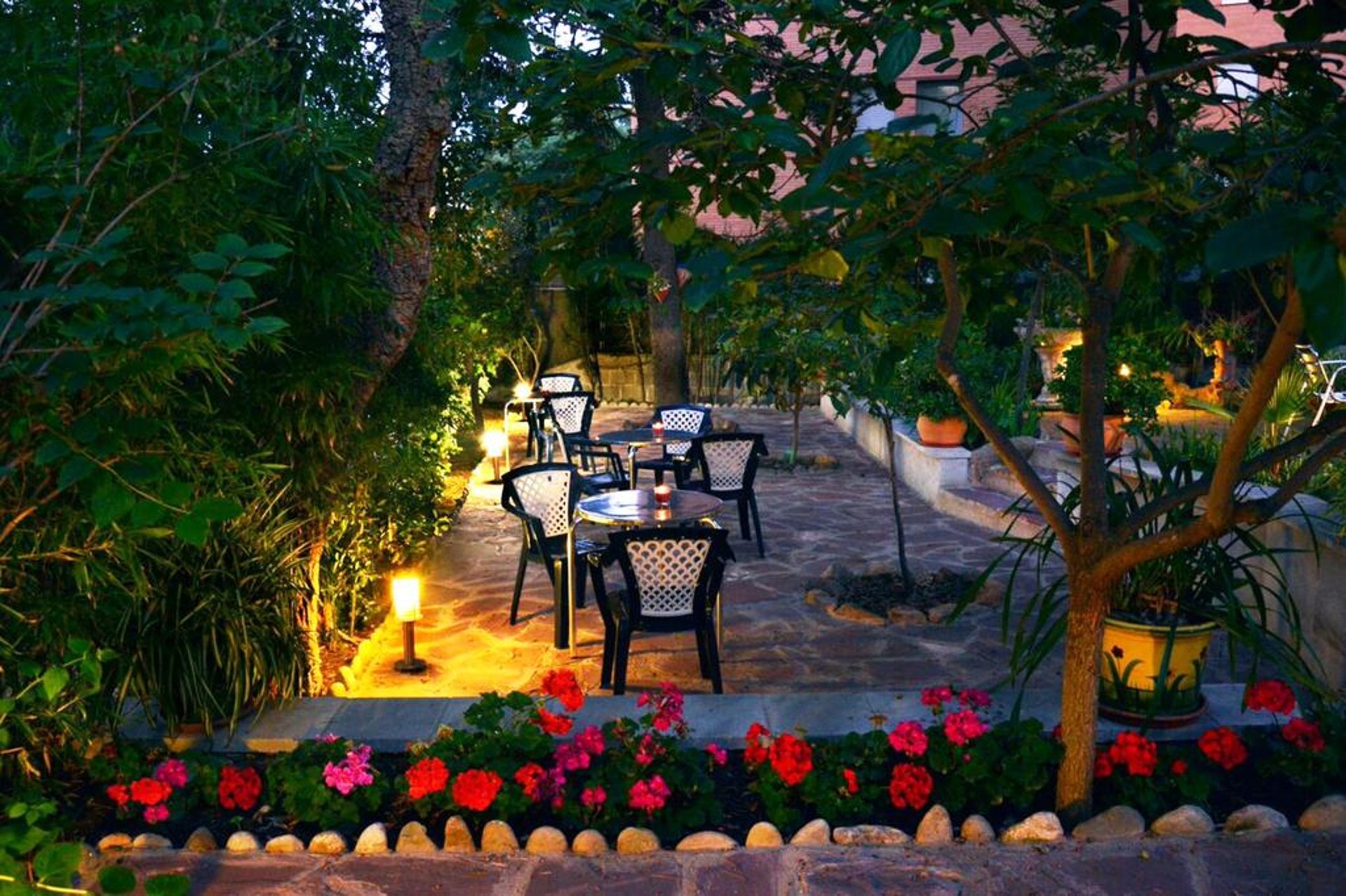 Hostal Magnolia
Plan your holidays in Hostal Magnolia
Hotel services
Large-screen television
Lounge
Outdoor swimming pool
Bar
Internet
Free wifi
Cafe
Solarium
24 hour reception
Garden
Ping Pong
Reception desk
checkin: 00:00-24:00
checkout: 00:00-24:00
Room services
Wifi
Satellite TV
Heating
Hair dryer
Balcony/Terrace
Fully-equipped bathroom
Flat Screen TV
Towels
Desk
---
Hostal Magnolia is a little hostal very cheap with a familiar and friendly environment located in a quiet place of Lloret de Mar, Costa Brava, 200 metres far from the beach.
---
Opinions
hotel
super Hotel gerne wieder
Séjours au top
C'est La sixième année Que l'on vient et c'est toujours un grand plaisir !! On sent vraiment considéré par tout le monde et je recommande vraiment cette hôtel à l'année prochaine
Estancia muy agradable
Estuve unos días con una amiga y la estancia nos resultó realmente agradable. El trato tan amable, cordial, familiar....el lugar tan acogedor....la verdad es que ha sido un placer :
warm place to stay in
Unforgettable stay in warn surroundings, warm and personal service. It was like staying with your own family, thank you
Vacaciones en casa.
Unas excelentes vacaciones gracias a esta familia que regenta este hostal. Un trato por parte de la dueña, Goyo y hasta la limpiadora inmejorable, atentos en todo y muy serviciales. El aparcamiento en agosto es muy complicado, pero tienen cochera por 10€dia, desayuno correcto y bueno con extras por parte de la dueña , habitaciones correctas, no muy modernas pero super limpias, no pasas calor ni frio. La ubicación es buena, por la noche se puede descansar. La piscina no es muy grande pero está bastante fresquita y no hay casi nadie nunca. Hemos estado como en casa y nos hemos sentido queridos! Al despedirnos fue como dejar a la familia. Muchas gracias a todos por vuestra hospitalidad! De parte del chico de las salchichas y de la fisio de Alicante
Accueil chaleureux
Cet hôtel a un très bon rapport qualité prix le petit déjeuner et le dîner en buffet son très variés et copieux. Lemble du personnel est attentionné aux clients.
Super!!!
Nous avons passé une super semaine, le personnel est adorable, hyper gentil et disponible. C'est un hôtel familial où l on se sent bien. Petit clin d œil à Conchita et Goyo !! Qui nous ont extrêmement bien accueillis et sans qui notre séjour aurait été totalement différent!!!!
Vacanza di coppia top, consigliatissimo!!
Soggiorno stupendo, clima accogliente e il personale ti fa sentire come a casa. Sono tutti disponibili per qualsiasi cosa e si impegnano nel fare il lavoro al meglio. Ottima posizione, a 15 minuti dal corso principale quindi lontano dai rumori notturni, vicino cè un supermercato e la spiaggia è a due passi. Dovessi tornare a Lloret sicuramente tornerei li! Oltretutto ottimo rapporto qualità prezzo.
Very nice surprise
All was very clean and The staff amazing. Thanks for a very pleasant stay!
Hôtel Magniola
Petit hôtel correct, familial, dune gentiesse extrême, toujours au petits soins envers les clients. Avec un joli buffet très varié. Je le recommande.
Previous
Next
---
---