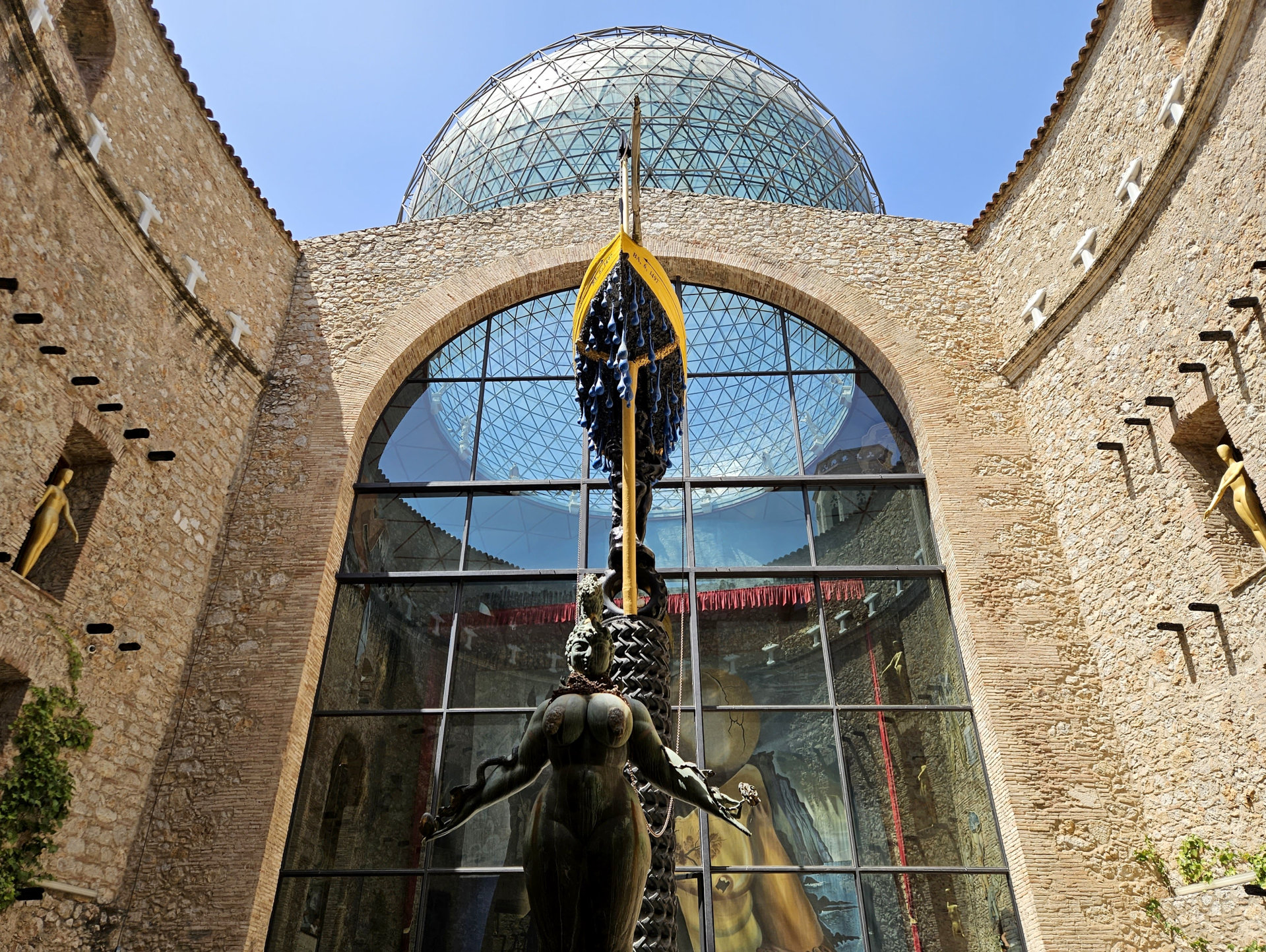 Cultural and historical core
Figueres
Figueres is a city located almost at the northernmost end of the Costa Brava, very close to the border with France.
Its main cultural attraction is, without a doubt, the famous Dalí Museum, which houses an extraordinary collection of works by the surrealist genius Salvador Dalí. This museum, with its unique and extravagant architecture, immerses visitors in the creative world of the Empordà artist.
Figueres also attracts the attention of its visitors with its old town, where you can stroll through narrow streets and charming squares, while discovering historical buildings, local shops, and restaurants serving Catalan culinary delights.
Another attraction of Figueres is its 18th-century fortress, the Castle of Sant Ferran, one of the largest fortresses in Europe. This imposing stronghold offers fascinating tours of its underground tunnels and walls. Likewise, the visit to Sant Ferran allows us to get to know the military history of this border area up close.
In addition, the city is surrounded by beautiful rural landscapes and vineyards that invite you to explore the natural and wine richness of the area. The vineyards surrounding Figueres are known for producing some of the most delicious wines in Catalonia. Visitors can enjoy wine tours that offer an immersion in the world of viticulture, with visits to wineries and the tasting of exquisite wines. Furthermore, these rural landscapes offer the perfect opportunity for outdoor activities such as hiking or cycling. Tourists can enjoy a relaxing getaway in nature while immersing themselves in Catalan wine culture, making Figueres a charming place for food and nature lovers.
Figueres captivates tourists with its cultural richness, artistic legacy, and natural environment, making it a must-visit destination for those exploring the northern Costa Brava.
Weekly market
Every Thursday
Schedule: from 08:30 to 13:30h.
Location: at passeig Nou, plaça del Sol and riera Galligants
---